Zcr91 series pouring machine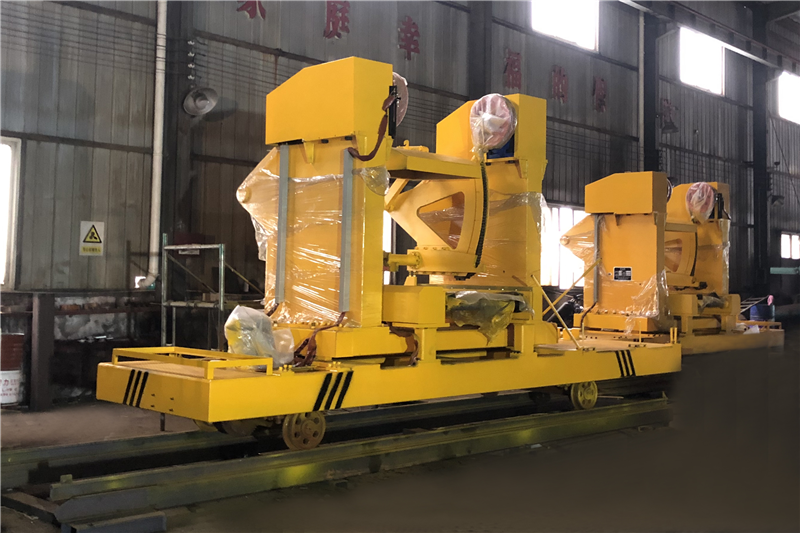 1、 Composition of equipment
  The equipment is composed of pouring machine body (including longitudinal driving device), tilting mechanism (including transverse moving device), ladle changing motorized roller table, stream inoculation device, on-board motorized roller table, ladle, operation room (including electric control cabinet and control console), etc. It can be used in various casting production lines.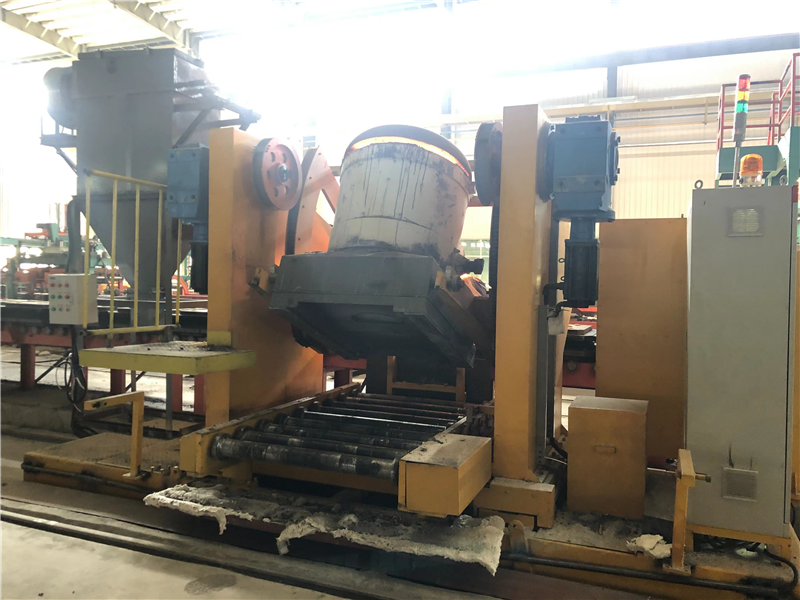 2、 Main technical parameters
  Ladle capacity: 500-2500 kg
  Lateral movement (perpendicular to the direction of the production line) maximum lateral movement speed: 30 mm / S
  Maximum longitudinal moving speed of crane: 500mm / S
  Longitudinal positioning accuracy of pouring car: ± 3 mm
  Hot metal transfer: crane or forklift loading, or hot metal automatic transfer system supporting.
  3、 Main technical features
  Multiple safety protection: double power source protection; Emergency stop function; All kinds of overload protection.
  Small installed power: 20kW;
  The control part adopts all imported components, which works stably and reliably;
  It can intelligently identify the sand box to be poured;
  The storage of multiple casting schemes is convenient for the site to call according to the actual situation.